Discover more from Aaron Calvin | Ways of Eating
A weekly newsletter about necessity and desire.
Apple pie à la mode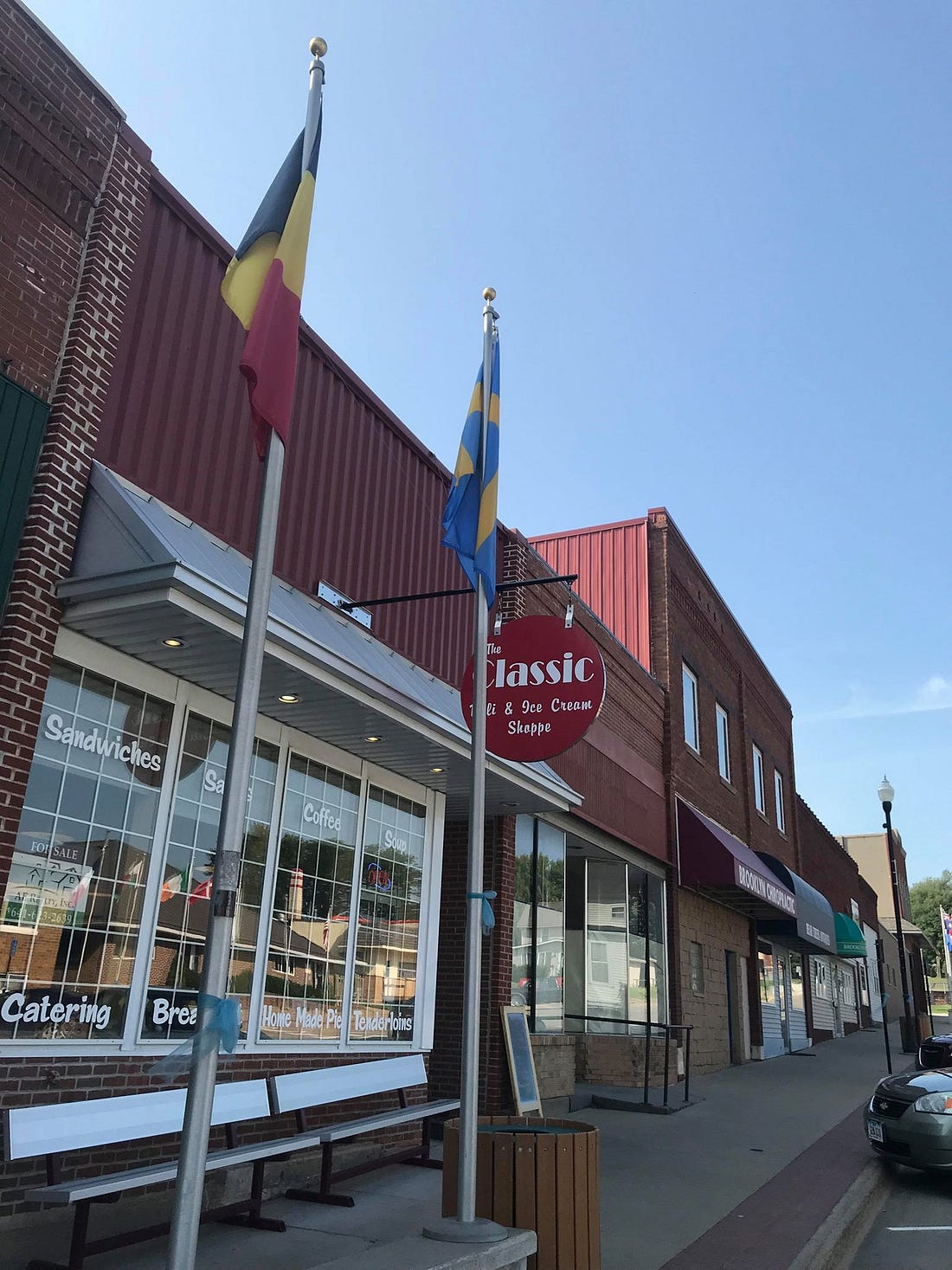 Last Saturday, I drove an hour out from Des Moines to the small town of Brooklyn, Iowa, to report on the murder of Mollie Tibbetts, a 20-year-old University of Iowa student who had gone missing. When her body was found, it made national headlines as first Iowan politicians and then national conservative politicians and commentators used the charging of her murderer, who's technical documentation as an immigrant is still being debated, as a call to increase enforcement and enact more punitive laws against immigrants arriving from lands south of the U.S. border.
The best way to figure out where to find people in a very small town is to find the restaurants. There are usually only a few. In Brooklyn's case, there were only two listed on Yelp and I couldn't find the other one (they're not always on Yelp so it's worth just driving around.) The Classic describes itself as a "Deli and Ice Cream Shoppe" (Iowa is riddled with "Ice Cream Shoppes.") It takes on no airs in its replication of a favorite setting for a community troubled by and outside of the modern world: The Imagined Past. The small town diner aesthetic of the eatery and the violence that has rocked the community recently feels straight out of Twin Peaks.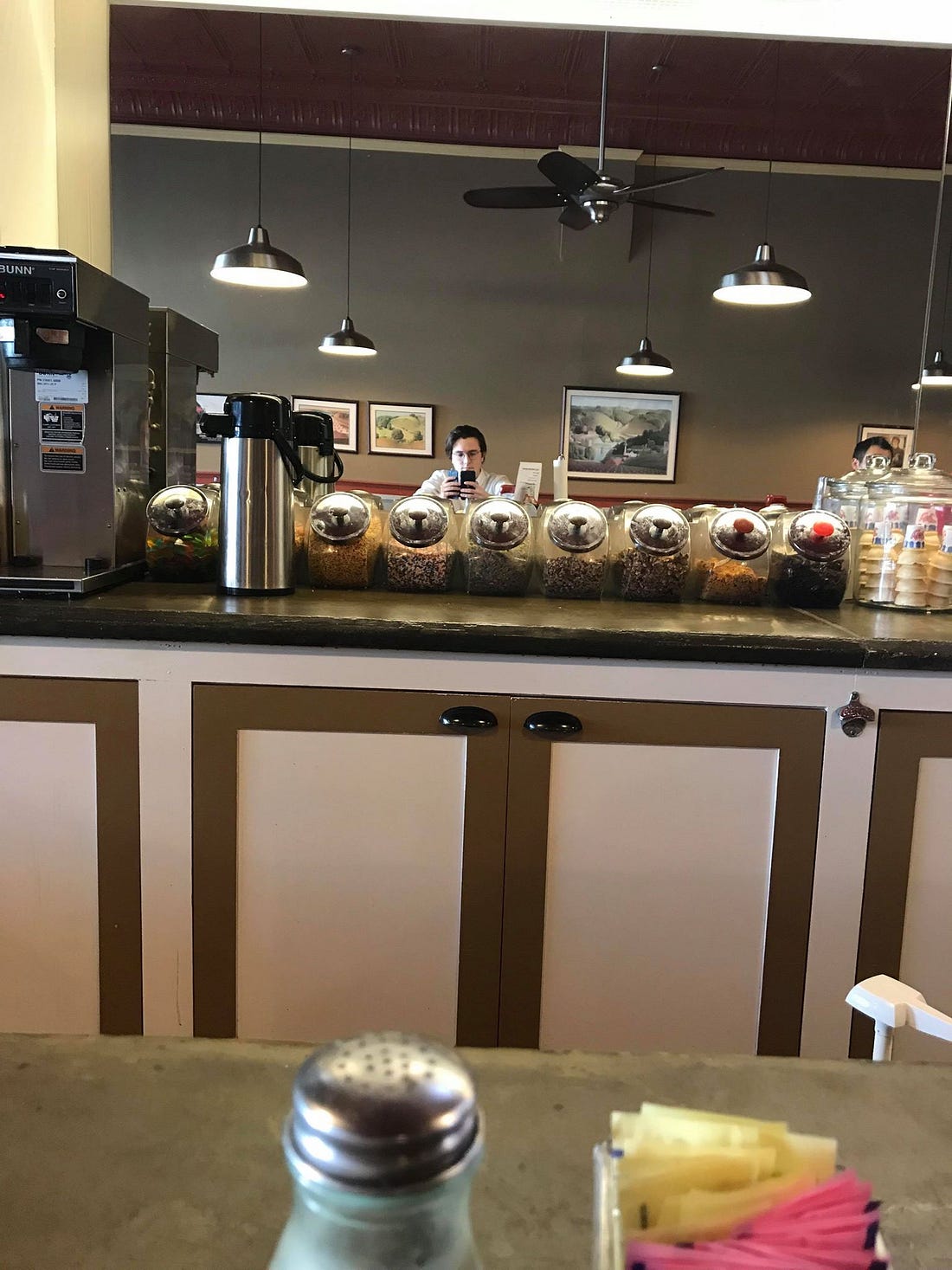 There are about six women standing behind the counter in the nearly empty diner and its apparent that they're kind to every person they meet in or outside of The Classic. I've come on a Saturday. Tibbetts' body was found on Tuesday, so I'm the last and probably least intrusive reporter they've met, arriving long after the initial scrum.  
How do you ask a stranger about the death of someone they knew? How do you then ask them to tell you how they feel about the way her memory has been discussed by people across the world that never met her, that never met them? Also, what do you order? I order apple pie à la mode.
The apple pie at The Classic was dense, rich and sugary. Between the top and bottom layer of the crust there were several more crusts. The vanilla ice cream softened it, collapsed with it into rubble, a desert ballast. After I spoke to a high school classmate of Tibbetts', I mostly ate in silence.  
You can read "The Martyring of Mollie Tibbetts" over at Pacific Standard.